10 things you need to know today: December 9, 2013...
---
Atheist blogger tackles the anti-Catholic legend of the Dark Ages "and other hysterical myths"
---
St. John the Baptist is a prophet who prepared the people of his time for the coming of Jesus...
Msgr. Charles Pope

Who is "John the Baptist" for us? Surely it is the Church, which Christ founded to prepare a people for him and draw us from darkness to light. But of course we experience the Church, not as an abstraction, but more locally in our Bishop, priests and deacons. Further we experience the Church in our parents and catechists. Through them all...
---
"Would someone just shut that pope up?"
---
"By virtue of Baptism and Confirmation we are called to be conformed to Christ": Pope sends message for World Day of the Sick...
---
Mandela the sinner? Mandela the prophet? Yes, cover both...
Terry Mattingly

One of the greatest mysteries in life is the moral complexity that is often found in the hearts of great men and women who live truly great lives and, even, in their best moments perform great deeds that can be called blessed, or even holy. There is no question that the turning points in the life of Nelson Mandela, the times when he went to the mountaintop...
---
No one goes away from Jesus unchanged (as seen in a beautiful Christmas commercial)
---
Which Church Father had the strangest life story of all? It may be this one...
---
Do Catholics believe in ghosts? When I was ten years old I had a direct encounter with one...
---
Thursday night on The Daily Show: Jon Stewart uses Pope Francis to hammer Fox Business pundits (warning: language)
---
Must-watch video: Why does God let us suffer?
---
There is a global war on Christians...
Fr. Dwight Longenecker

As an Evangelical youngster I devoured a paperback classic called Tortured for Christ. Written by a Romanian Baptist pastor, Richard Wurmbrand, it was a simple tale of being imprisoned and tortured for his Christian faith under the Communist regime. Another Christian from behind the Iron Curtain—Peter Deyneka visited our home on one of his trips around the country.
---
A brief explanation of the nuptial meaning of the body...
---
Why is the political right trying to undermine the Pope? Because a direct attack wouldn't work...
Rebecca Hamilton

I doubt that they're interested in what I think, but I want to send a message to the charlatans out there in the blogosphere. If you're looking for me, you'll find me standing with the Pope. If you are a Catholic, and you have been joining in the orgy of Pope bashing that is coming from the right wing of American politics...
---
10 things you didn't know about 'The Sound of Music' and the real-life Maria von Trapp...
---
Why won't these bugs cross this mysterious line?
---
If you're created in God's image, you must share a little bit of His omnipotence...


9 things to know and share about the Second Sunday of Advent...
Jimmy Akin

The discussion of John the Baptist's ministry would have helped the ancient reader understand Jesus' ministry by relating it to an already well-known phenomena. John the Baptist was famous in the ancient world and was popularly regarded as a prophet. Some even wondered if he himself might be the Messiah, though John denied this.
---
Any day now, Pope Francis is expected to issue a papal bull decreeing that Peter Faber is a saint...
Kathy Schiffer

The process for the canonization, according to the Italian Catholic newspaper Avvenire, will be what is called "equivalent canonization"—that is, a canonization when the Pope omits the customary judicial process and ceremonies involved, and simply decrees that the servant of God should be venerated in the Universal Church.
---
Pope Francis makes traditional annual visit to Piazza di Spagna, pays homage to the Immaculate Conception...
Rocco Palmo

Even if the Advent Sunday takes precedence over the feast of the Immaculate Conception, Rome's traditional Yuletide launch continues – at 4pm local, the Pope arrives at Piazza di Spagna for the annual "homage" at the square's statue of the Immacolata, which tops a pillar at the center of the main shopping district.
---
Fix your top 10 clothing annoyances with these clever tricks...
---
The world behind a simple shirt, in five chapters...
---
10 things you need to know today: December 7, 2013...
---
Syrian Christians; pope-mania; and a looming check-up on Vatican finances...
John Allen

Syria's roll call of missing Christians continues to grow. In April, Islamic militants kidnapped two Orthodox prelates, Syriac Orthodox Archbishop Mar Gregorios Yohanna Ibrahim and Greek Orthodox Archbishop Paul Yazigi. In July, the same fate befell Italian Fr. Paolo Dall'Oglio...
---
The world's largest monastery library is in Austria and it's beautiful...
---
Shipwrecked man survives underwater for three days praying psalms...
---
Pope Francis is an evangelist, plain and simple. But he's no ordinary evangelist...
Christopher Stefanick

Pope Francis has laid out his plans for the Church in Evangelii Gaudium. Rush Limbaugh read it and has concluded he's a Marxist. Politically conservative evangelicals fear they've lost an ally in the Catholic Church. The pro-gay marriage lobby and Planned Parenthood are disillusioned after reading paragraphs 66 and 213, and rightly so.
---
Texas school bans Christmas trees, as well as the colors red and green...
---
10 things you need to know today: December 6, 2013...
---
The Thing That Used to Be Conservatism has put out a hit on your pope...
Mark Shea

With the publication Evangelii Gaudium, the Rightwingosphere has begun to dial up the panic about Pope Francis. There have been a number of strategies for ignoring, minimizing and downplaying the Exhortation. Rush Limbaugh, for instance, denounced that exhortation as "pure Marxism".
---
Pope Francis launches new commission for the protection of minors...
---
How you can have a fear-free marriage...
Brianna Heldt

Be not afraid. Families are specially designed for nurturing children and marriage is particularly ordered towards openness to children, either through the miracle of birth or the miracle of adoption. Shared bedrooms and crowded kitchens and full-to-capacity carloads may no longer represent the typical American family's landscape...
---
Which new game system should you buy: Xbox One or Playstation 4?
---
Vatican releases schedule of Pope's Advent and Christmas liturgies...
---
Get this entire Catholic website on CD-ROM...

The full contents of the New Advent website are available on CD-ROM. It includes the Catholic Encyclopedia, Church Fathers, Summa, Bible and more — and it's only $19.99...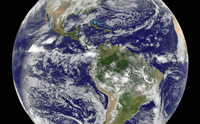 WORLD WIDE WEB
CATHOLIC LINKS
Adoration:
Eucharistic Adoration Directory
Audio:
Lighthouse
-
Audio Sancto
Bibles:
Douay
-
Knox
-
NAB
-
RSVCE
Blogs:
Blog Directory
Bulletins:
Seek and Find
Calendars:
Catholic Calendar
-
Easter Table
Catechisms:
Baltimore Catechism
-
Catechism of the Catholic Church
Events:
Catholic Event Finder
Forums:
Catholics Answers Forums
HHS Mandate:
Becket Fund
Jobs:
Catholic Jobs
Latin:
Ecclesiastical Latin Resources
Latin Mass:
TLM Altar Server Tutorial
-
TLM Mass Directory
Mass Times:
MassTimes
Movie Reviews:
USCCB Movie Reviews
Panoramas:
St. John Lateran
-
Sistine Chapel
Readings:
Today's Readings (USCCB)
Retreats:
U.S. Retreats and Retreat Centers
OTHER LINKS
Cameras:
EarthCam (Live)
-
Aerial Panoramas
Comics:
Calvin and Hobbes
-
C&H Search Engine
-
Dilbert
-
Peanuts
Customer Service:
GetHuman
Fact Checking:
Snopes
Find Things:
Mailboxes (USA)
-
Payphones
-
Phone Numbers
Money:
Missing Money
Privacy:
Do Not Call
Reading Lists:
Hardon
-
McCloskey
-
USLHE
-
Marines
Scanners:
Air Traffic Control
-
Radio Reference
-
Broadcastify
Shopping (Local):
Milo
-
Yard Sales
Tracking:
Airplanes
-
ISS
-
Satellites
-
Ships #1
-
Ships #2
Travel (Flying):
Turbulence
-
VFR Maps
-
SeatGuru
-
FlightAware
Travel (Hotels):
Bed Bug Registry
Weather:
ECMRF (Europe)
-
NCAR/RAP
-
Wind Map
-
National Weather Service (USA)